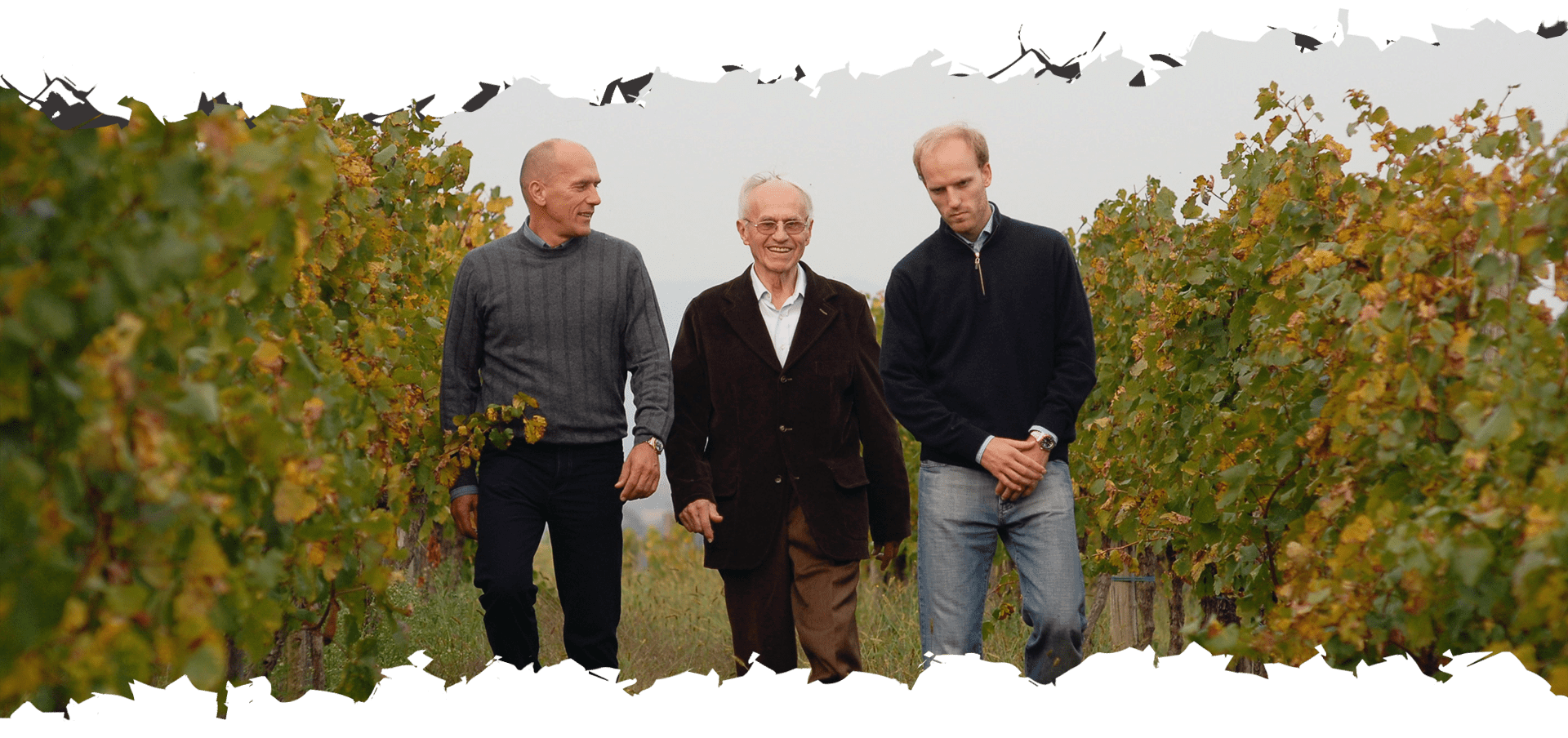 Our story is a journey.
A passage from generation to generation. From a vision to its realisation.
The most beautiful
and strongest bonds are woven between the generations, the ones through which flow the family tradition, pour through barrels and bottles, and are always reflected through the true flavour of wine. A taste that says it all.
Within it is the respect for the father, great-grandfather, love for the son. In the flavour of wine, there is room only for the truth. In it, all the knowledge and effort of generations is carved out to the last detail, like the same wrinkles are carved in the faces of sons and grandsons as those of their grandfathers.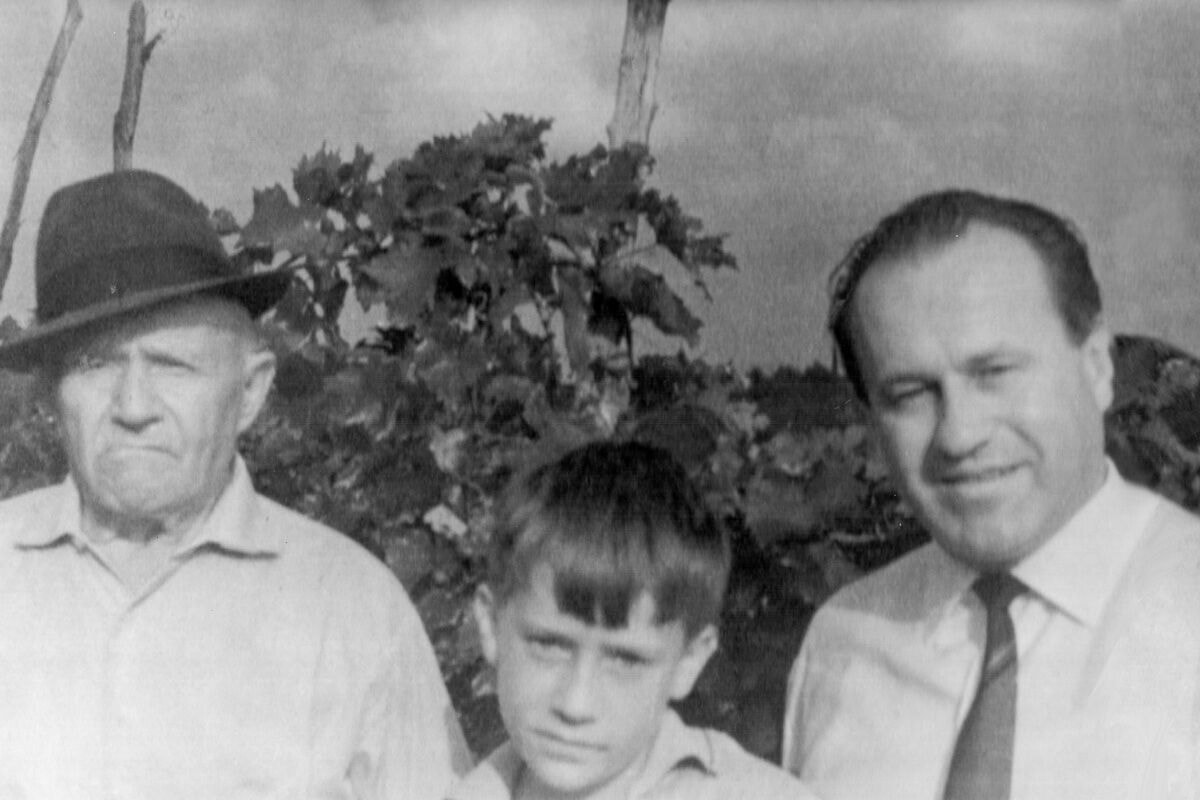 The wine tradition
of the Simčič family dates back to 1812, when Goriška Brda was a poor region and the local farmers, accustomed to hard work and with an iron will, overcame the relentless challenges of nature and had a hard time making ends meet by selling wine and fruit.
Today's image of Goriška Brda, with a vibrant, top-quality wine offer that stole the limelight as one of the most exciting new white wine regions in the world, was burnished by Zvonimir Simčič of the Medot Homestead, who, in the region's postwar development, played a key role in the field of wine production. A period of prosperity soon followed.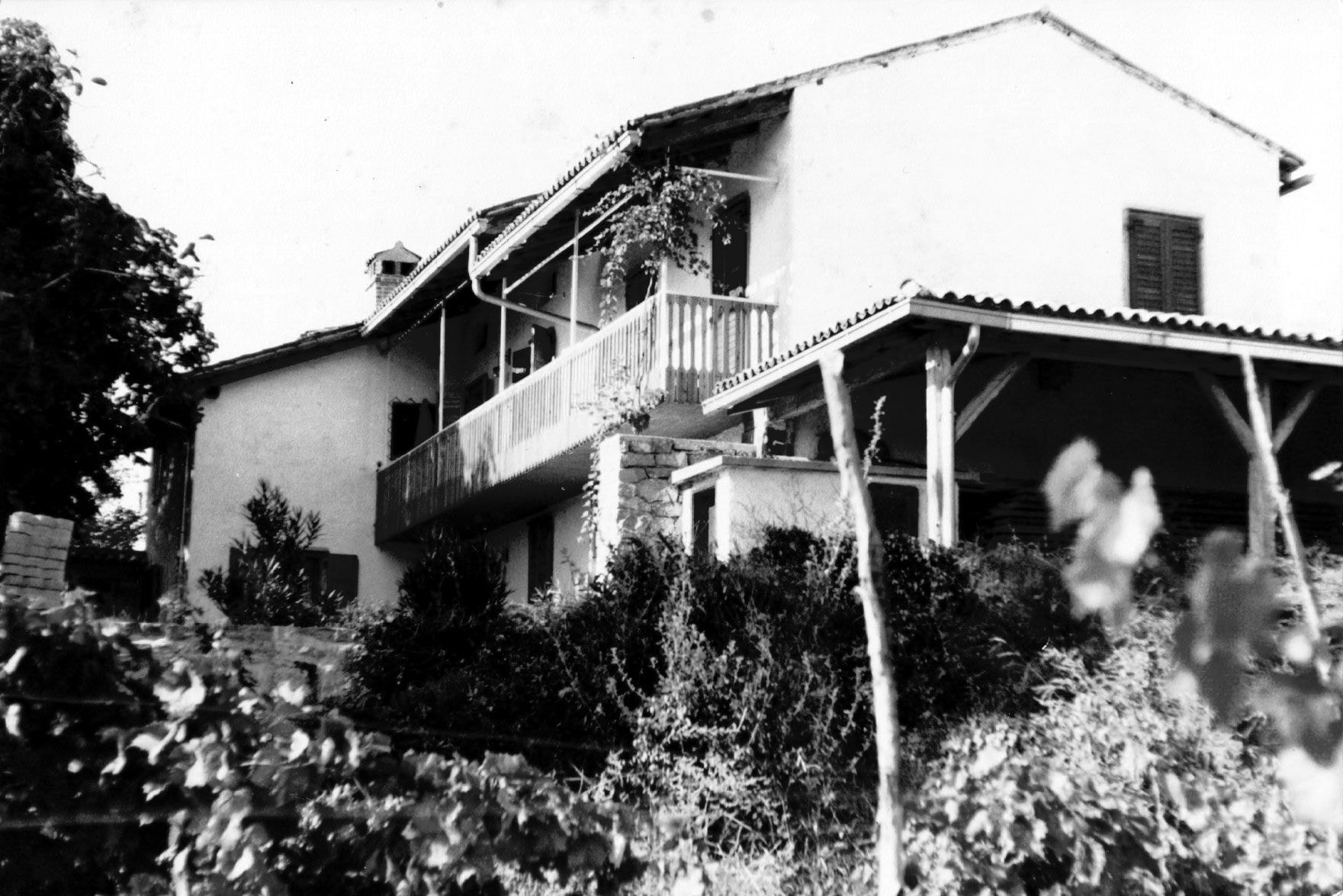 Zvonimir Simčič
With the will of a steel "Bric" (the name for local inhabitant) and the breakthrough expertise of his time, which he acquired as a student at one of the most prestigious international oenological schools in Italy, he slowly but steadily consolidated a whole new perspective on the long-term, top potential of the region.
Due to his championing of the merits of preserving and mass planting the rebula variety, he was nicknamed "the Father of Rebula", and due to his contribution to the general prosperity of the region, he became an honorary citizen of Brda. Upon retiring, he poured all his experience and knowledge into his ultimate desire to develop a serious, classic sparkling wine from rebula that could stand ""bottle to bottle"" with champagnes.
So Medot came into existence.