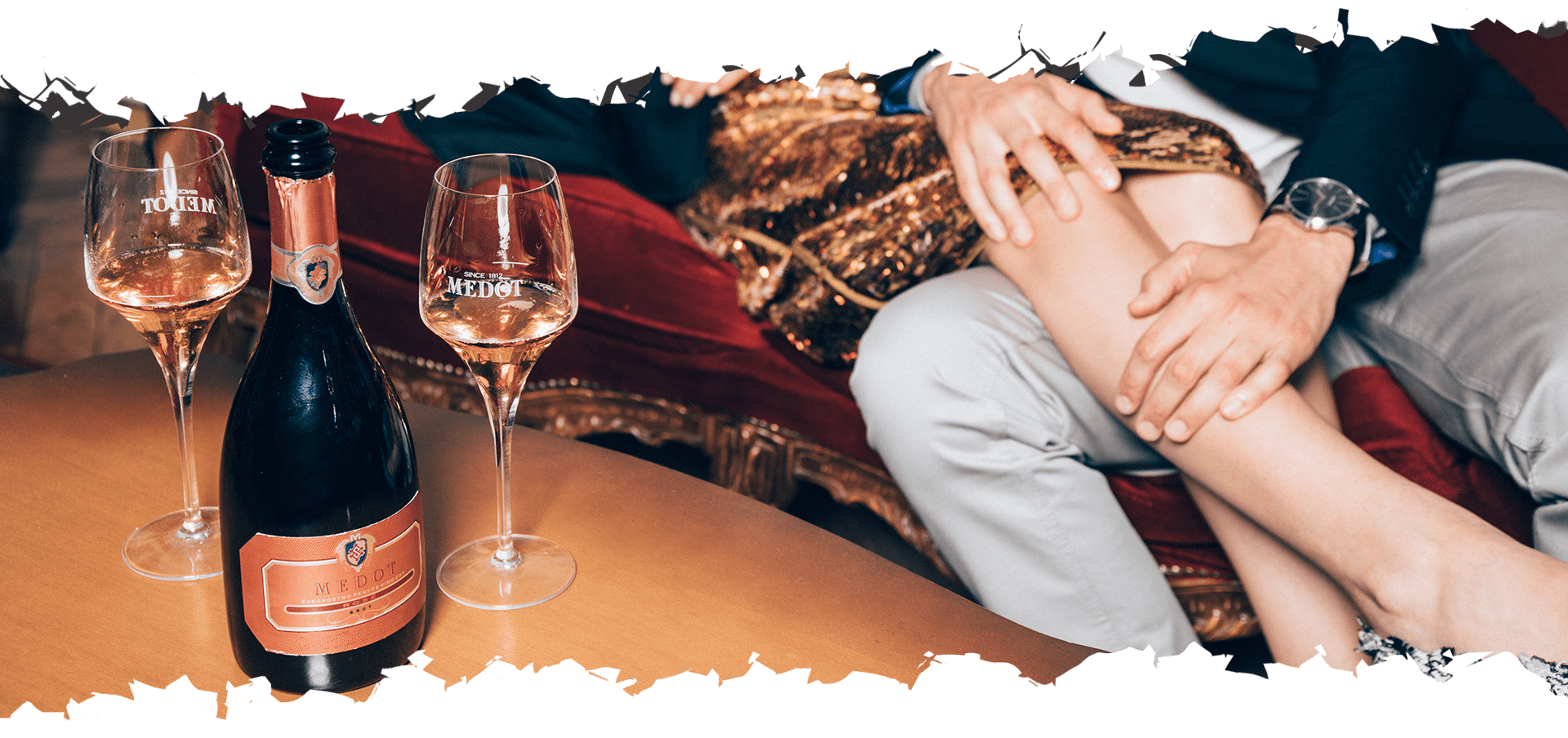 Medot Brut Rosé
Medot Brut Rosé is an excellent aperitif, but also an exceptional gourmet wine which is superbly complemented by food, especially prosciutto and dried meats or salmon and fish dishes.
Appearance
Yivacious gentle pink colour with violet shades.
Nose
Multidimensional, it reveals a fruity character and the beauty of long ageing on fine lees; aromas of citrus, wild berries, cookie and hazelnuts harmoniously combine to bread crust and honey.
Palate
Flavours of strawberries and red fruit give a wide dimension to the sparkling wine, flavours of toasted bread and hazelnuts contribute to its complexity and fullness, finish is very fresh and balanced.
Recommended dishes
This is an excellent aperitif, but it is also a good choice for raw and smoked fish, seafood, tempura vegetables, carpaccio, grilled chicken, forest fruit desserts.
Minister of Health warns: Excessive alcohol consumption is harmful to health!