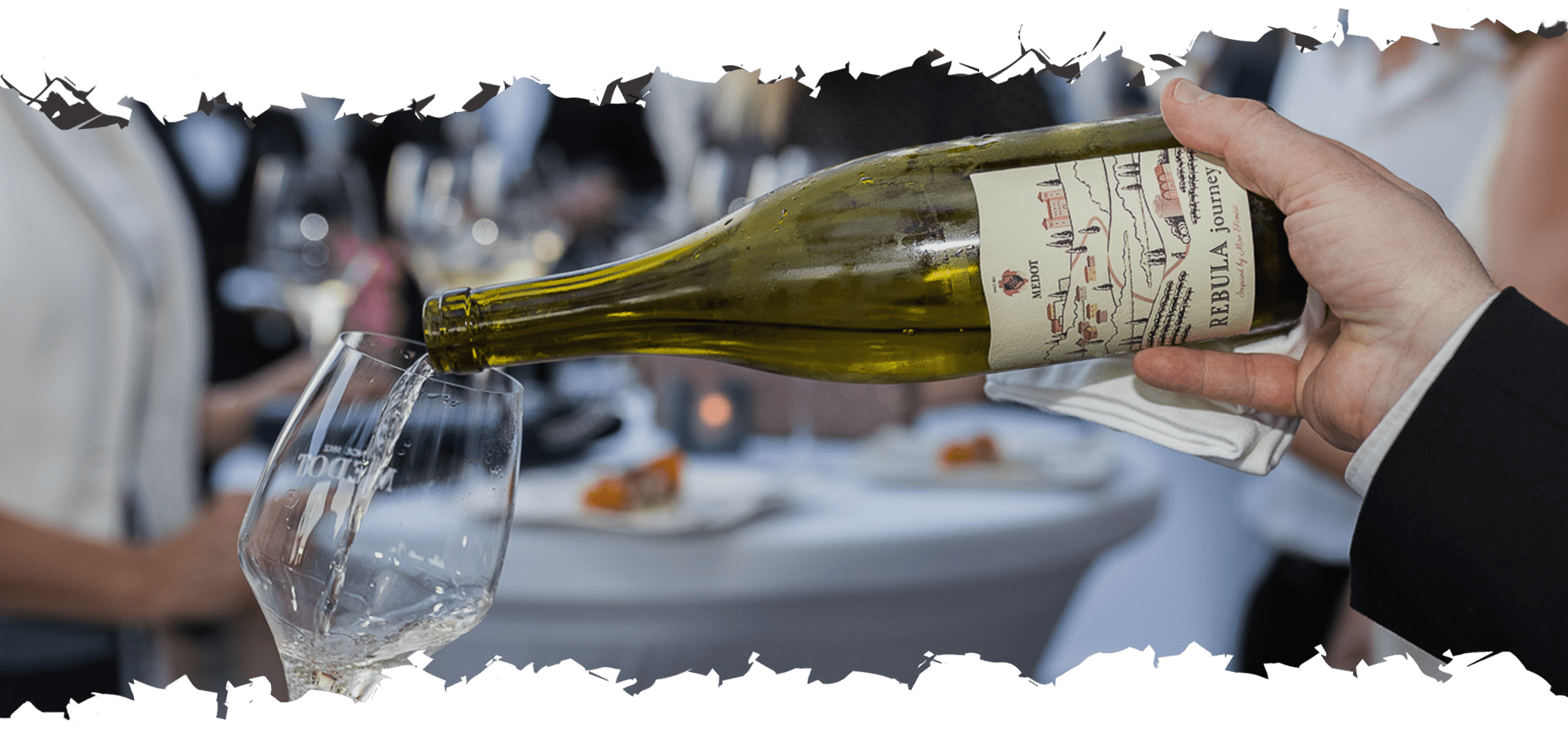 Medot Rebula Journey
Rebula Journey presents part of the life journey of Zvonimir Simčič, the founder of Medot. This wine found its way among the fresh, light wines he produced in the Brda wine cellar and the older and more complex ones he created at the Medot Homestead.
Appearance
A complex, full rebula that combines the properties of fresh, simple fruit rebula with the fullness, richness, minerality, and salinity of macerated rebula.
Taste
Full, rich, fresh, with a nice acidity that emphasises minerality and salinity. The aftertaste is lasting, fruity and long.
Nose
Fruity, floral, white flowers of blackthorn, which passes into the scent of white melon.
Serving temperature
8 – 10 0C
Recommended dishes
Fish carpaccio, mussels alla buzara, oysters, pasta with gentle sauces.
Wine specification sheet Purchase at kozelj.si
Minister of Health warns: Excessive alcohol consumption is harmful to health!