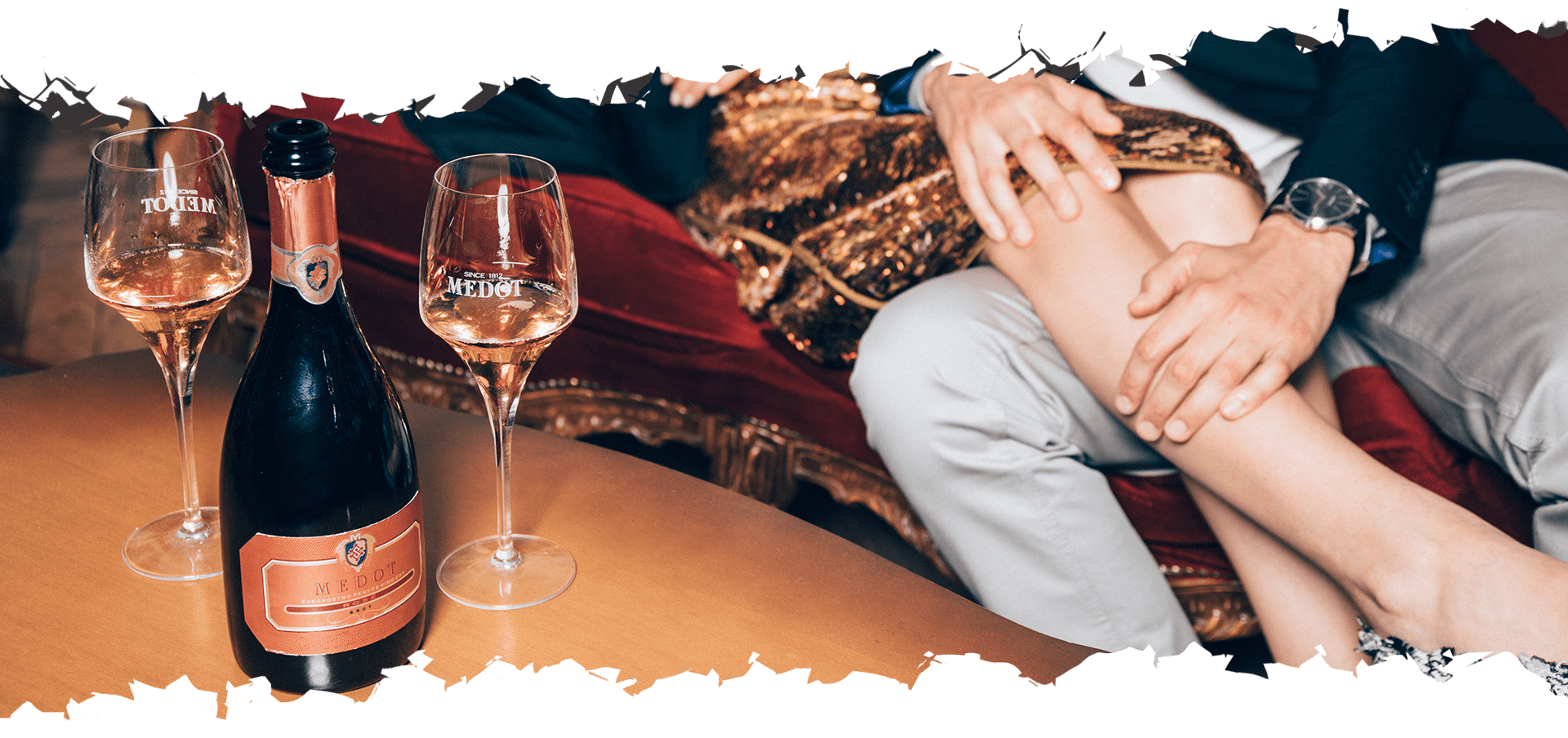 Medot Brut Rosé
Medot Brut Rosé is an excellent aperitif, but also an exceptional gourmet wine which is superbly complemented by food, especially prosciutto and dried meats or salmon and fish dishes.
Taste
The taste of strawberries and red fruit contrubutes to the full body of the sparkling wine, while notes of toasted bread and hazelnuts add to its complexity and fullness. The finish is very fresh and harmonious.
Nose
The multi-layered wine nose reveals a distinct fruity character and the beauty of long ripening on fine lees. We recognise a wonderful mix of aromas of citrus fruits, berries and hazelnut biscuits, as well as bread crust and honey.
Recommended dishes
It can make a great aperitif or the right choice with raw and smoked fish, seafood, tempura vegetables, carpaccio, grilled chicken, and forest fruit desserts.
Minister of Health warns: Excessive alcohol consumption is harmful to health!